I was out with my wife this afternoon, Christmas shopping, but not for a new Cadillac ATS.
The company's been doing major promotions at the Irvine Spectrum, and pictured are a silver and red 2013 ATS. Folks might remember how Cadillac was running a major ad campaign during the Olympics, seen
here
. And the Los Angeles Times had a very favorable review back in October, which I've been meaning to post, "
Car review: Cadillac makes a right turn with 2013 ATS
":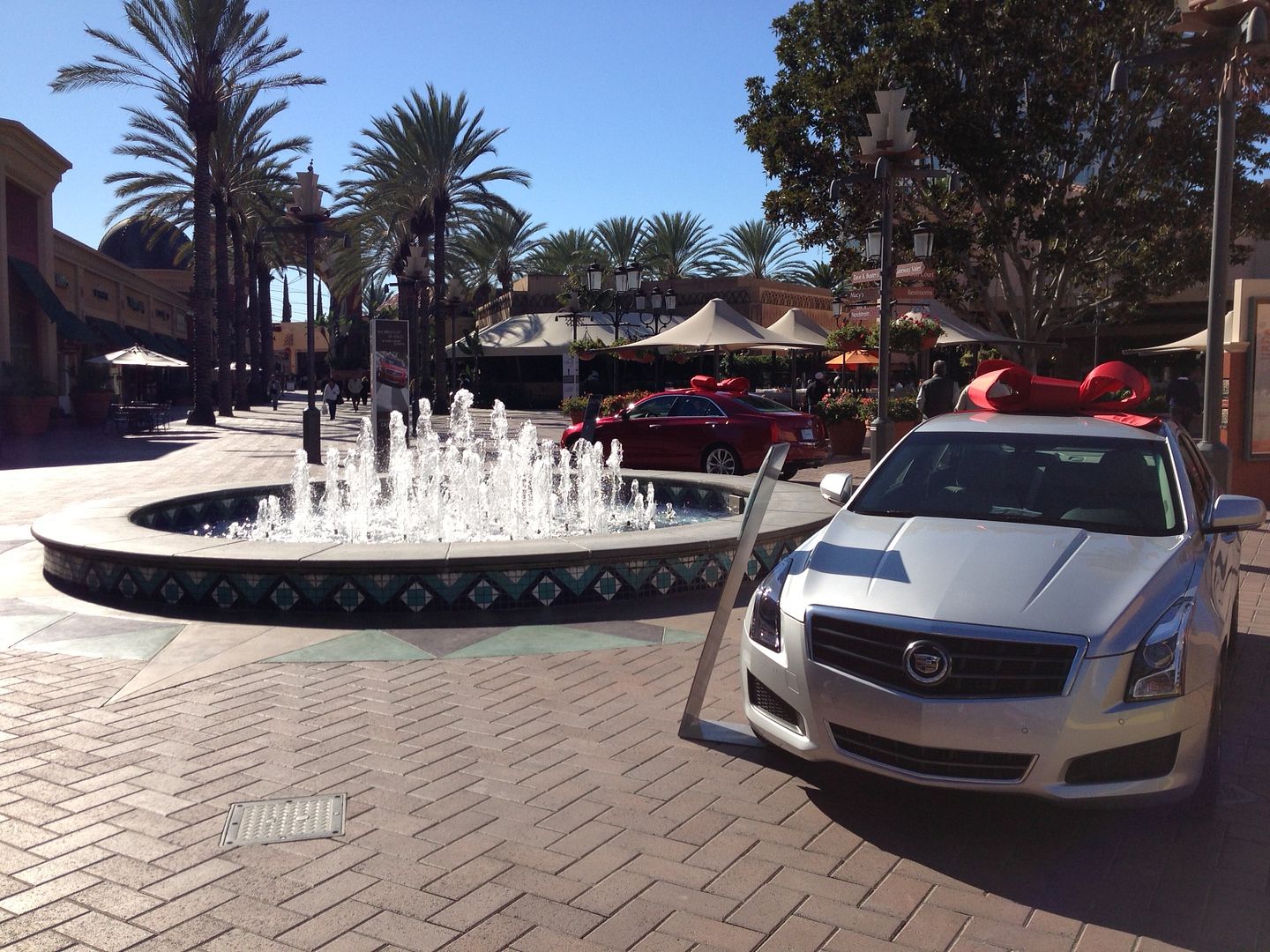 This single, lonely aspect of the ATS is all that matters to trunkfuls of self-proclaimed automotive cognoscenti gathering in car clubs and Internet chat rooms across the country. Their amusement will overflow at the latest challenger to BMW's decades-long hold on the sports-sedan scepter.

Not so fast. Despite its flaws, the thrill of the ATS' drive is an impressive feat, and the car itself is a massive step in the right direction. Which is good, because frankly, it has to be.

This is Cadillac's first post-bankruptcy baby, a look at what General Motors' luxury division can do when it starts with a clean sheet of paper to design a car with global ambitions. It may come with an American accent, but it needs to speak to buyers in China and Europe as well. Much of Cadillac's image and future hinges on how well the ATS, which starts at $34,885, resonates at home and abroad.

So it's a good thing that this car's two strongest suits, its handling and its design, translate into every language.
More at
the link
.
And for the record, my wife and I had lunch at the Cheesecake Factory, shopped at
the Apple Store
, and bought some See's candy.
I'll have more Christmas blogging later. My grading's all done, although I have a few more presents to buy. Then I can enjoy the holiday and chill well into January.