At the New York Times, "
Tampa Is Seen as Social Link for Unfolding Scandal
":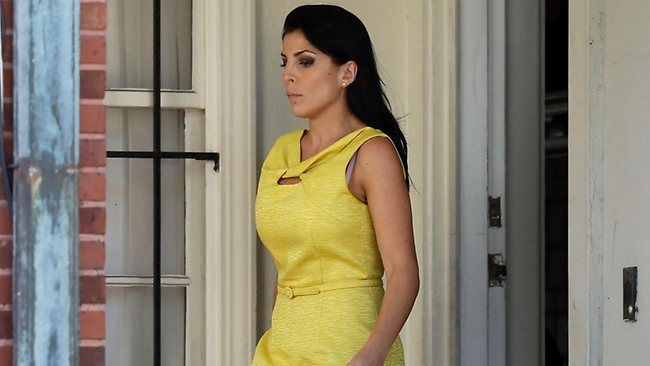 TAMPA, Fla. — Jill and Scott Kelley moved here about a decade ago, taking up residence in a huge redbrick home with a spectacular view of the water on Bayshore Boulevard, the city's most fashionable street. They quickly established themselves as social hosts to the powerful four-star officers who run two of the nation's most important military commands.

The Kelleys were known for their lavish parties, with extravagant buffets, flowing Champagne, valet parking and cigars for guests from nearby MacDill Air Force Base, including David H. Petraeus and Gen. John R. Allen, who now commands troops in Afghanistan. "Tampa is the kind of community where, if you're new to the community, you can carve out your own niche," said Pam Iorio, the city's former mayor, who recalls mingling with Mr. Petraeus and his wife, Holly, at the Kelleys' home. "They decided to carve out a niche with the military."

Now the social link between Tampa's military and civilian elite is at the center of an unfolding Washington scandal that has already cost Mr. Petraeus his job as director of the Central Intelligence Agency and has ensnared General Allen, who was Mr. Petraeus's deputy when he was here from 2008 to 2010.

At the heart of the investigation is the Tampa woman who prompted it: Ms. Kelley, 37, who received threatening anonymous e-mails that set off an F.B.I. investigation revealing that Mr. Petraeus had an affair with his biographer, Paula Broadwell. On Tuesday, General Allen was caught up in the scandal, when the Pentagon said that it was investigating whether he had engaged in "inappropriate communication" with Ms. Kelley; associates of the general say the messages were innocent, and President Obama voiced support for him.

Records show that Ms. Kelley and her husband, a doctor, have been subject to a string of lawsuits over debts, according to a report in The Tampa Bay Times, which said the Kelleys owed a bank nearly $2.2 million, including attorney fees, on a building they own. They also ran a cancer charity, which appears to be defunct. A 2007 tax filing, the latest available, shows the charity raised $157,284 that year, but spent just $58,417 on program services, described as conducting research to improve the lives of terminally ill adult cancer patients.

Their parties, though, were the talk of the town. In February 2010, a gossip column in The Tampa Bay Times reported that Mr. Petraeus and his wife arrived escorted by 28 police officers on motorcycles to a pirate-themed party at the Kelleys' home, to mark Tampa's Gasparilla Pirate Fest, an annual event. Guests dined on lamb chops and crab cakes, beside hot dog and funnel cake carts, the paper said.
It's interesting. In the end though, it's what the scandal reveals about Benghazi that matters. Petraeus' downfall is tragic, but the administration covered-up the deaths of the Ambassador and his rescuers. And Americans need to know the truth about that.