At Atlas Shrugs, "
#Savage Mona Eltahawy in Court, Promises to Take Case to Trial Using Sharia Defense
":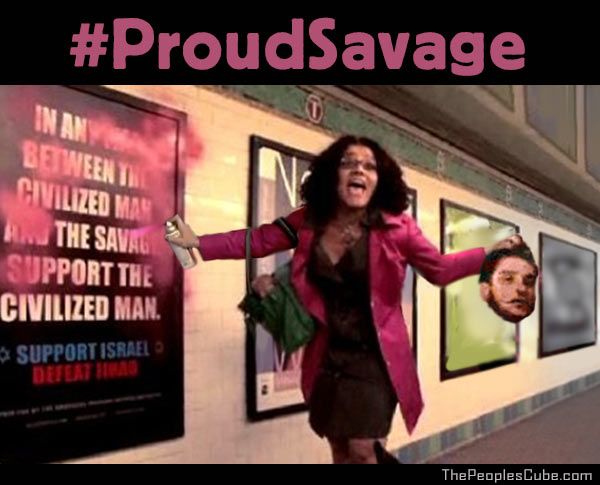 The savage wants Hamas justice.


"I acted out of principle and I did what I believe is right," Eltahawy said.

Yes, attacking people and destroying property is "right." That's rich. Speaking of rich, Mona's Hamas lawyer refers to Pamela Hall's standard eyeglasses that Mona destroyed as "Gucci" sunglasses...they are not Gucci, nor are they sunglasses. They are attempting to paint hardworking Pamela Hall as some dilettante, which is disgusting.

Mona Eltahawy attacked Hall, destroyed her glasses (that she sees out of) and her camera equipment that she works with, and now postures herself a hero instead of the big ugly bully that she is. Her lawyer with the war scarf (keffiyeh) is Stanley Cohen, who also represents the terrorist organization Hamas. "If I don't support the politics of political clients, I don't take the case."
RTWT.