From Investor's Business Daily, "
IBD/TIPP Poll: Fiscal Cliff Deflates Democratic Hope
":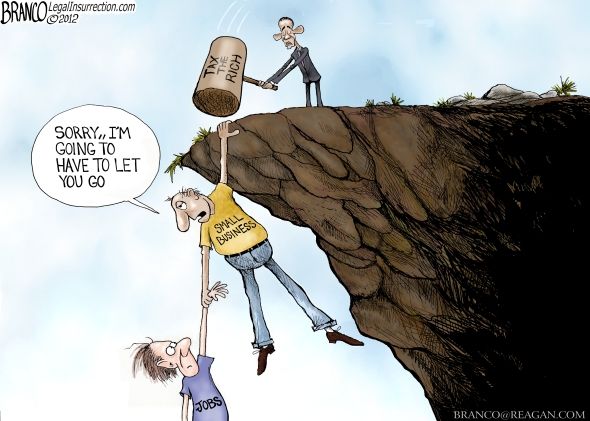 Democrats stopped basking in the afterglow of President Barack Obama's re-election victory and abruptly lowered their outlook on the economy this month, as fears of the "fiscal cliff" dominate year-end headlines, according to the latest IBD/TIPP poll released Tuesday.

The Economic Optimism Index dropped to a year low of 45.1 in December from 48.6 in November, the second straight decline, with sentiment among Democrats falling by 8.2 points to 65.6.

Republican economic sentiment, which hit a record low right after the Nov. 6 vote, dipped 1.1 points to a new low of 23.7 in December. Readings below 50 indicate pessimism.

"Consumer confidence is driven largely by party affiliation," said Raghavan Mayur, president of TechnoMetrica Market Intelli gence, which conducted the poll.

Given the wide partisan disparity, a truer indicator could be how independents feel, he added. They turned slightly gloomier too, slipping to 42.3 from 44.

An earlier run-up in sentiment was first led by Democrats in September, when the successful presidential convention boosted re-election prospects and brightened their views on the economy. The index advanced further in October as Mitt Romney's strong debate performance lifted Republican sentiment.

But the election brought the index back down. A separate survey Tuesday also found it devastated hopes among small-business owners worried about regulation and ObamaCare costs.

The National Federation of Independent Business' sentiment gauge dropped 5.6 points to 87.5 last month, the lowest since March 2010. The share of small businesses positive about the economic outlook fell from a net 2% to a deeply pessimistic -35%.