And the freak progressives claim that these two marriages are perfectly equal. Remember, it's all about "marriage equality," right? There's literally no difference between the wedding of Erin Burnett, a 36-year-old Roman Catholic, still in her child-bearing years, and Sam Champion, the big flaming ABC weatherman and his Latin lover Rubem Robierb. Maybe the homosexual newlyweds will stay AIDS-free long enough to be eligible to safely adopt a child, because, you know, to the left the family is all about
how you define it
, not about society's historical norms about what's best for children and social regeneration.
See the Hollywood Reporter, "
CNN's Erin Burnett Marries David Rubulotta
," and Oh No They Didn't!, "
Sam Champion Marries Rubem Robierb
."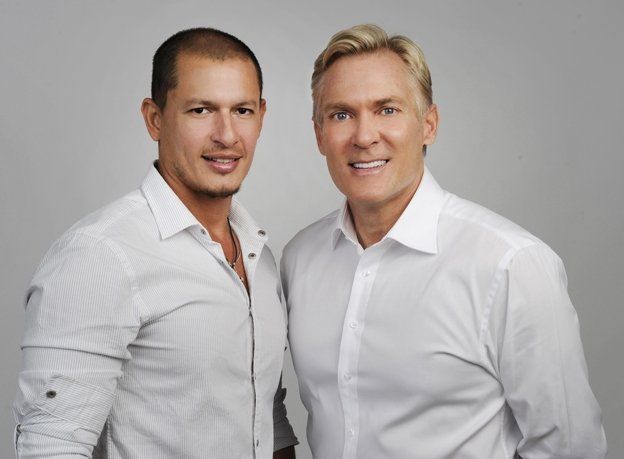 RELATED
: From AWD, "
HOMOSEXUAL RIGHTS ADVOCATES ARE RUDE, CRUDE, IN-YOUR-FACE BRUTES!
"
And as Stogie
remarked
back in October, "I'm getting the dry heaves about now."