Maroney, the world's premier vaulter,
blew it
when it mattered most.
And the president usurper, despite reelection, failed epically on his key campaign promises from 2008 --- like reducing unemployment, for starters. So there's more to this than meets the fawning media-gaggle eye. This administration's perfectly summarized by Maroney's blown Olymics vault clusterf-k.
Story at the Wall Street Journal, "
McKayla Maroney and President Obama Are Not Impressed
."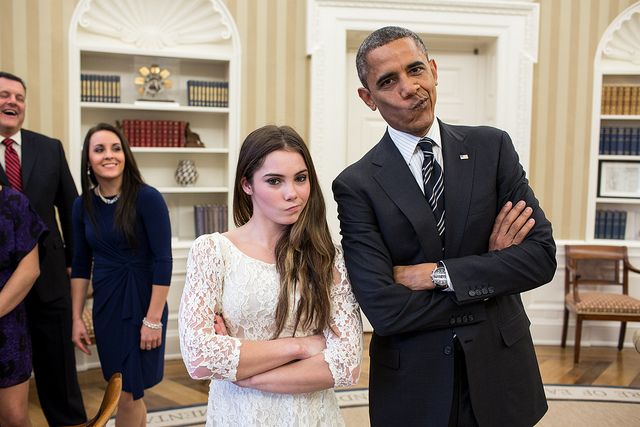 Photo Credit
: White House
Flickr page
.