Via The Looking Spoon: "
A Brief History of the Terrorist Attack In Benghazi
."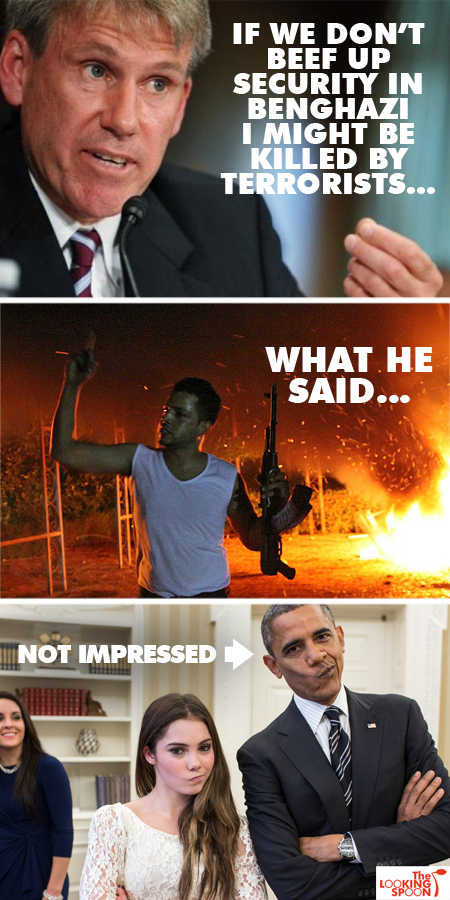 RELATED
: From Ed Morrissey, at Hot Air, "
CBS: "Office of the DNI" cut al-Qaeda and terrorism references from Benghazi talking points
." And especially, The Blaze, "
KRAUTHAMMER DOUBTS INTELLIGENCE HEAD JAMES CLAPPER REALLY EDITED BENGHAZI TALKING POINTS — HERE'S WHY
."
Not impressed with that Benghazi cover-up, you know?